Living in Boise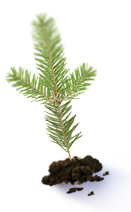 One of the most appealing things about Boise, Idaho is the variety of neighborhoods and housing styles available. From the well-preserved historic homes of the North End, to spacious ranch-style houses on The Boise Bench and in the Northwest, to palatial estate properties in Eagle, just outside of town. Whatever kind of property you're looking for, you'll surely find it here.

Click Maps to Enlarge ▼
---
Boise North End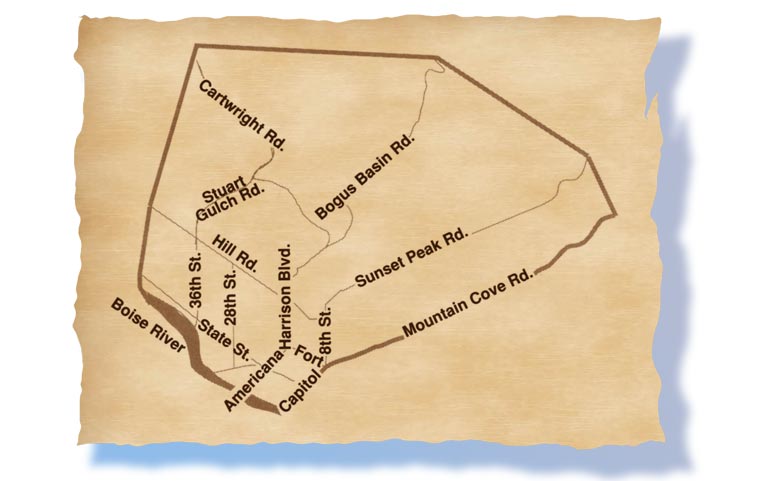 The North End is Boise's oldest, most historic neighborhood. Bordering the downtown business district (and located directly behind the State Capitol Building), the North End boasts dozens of different styles of architecture, many of which are listed on the National Register of Historic Places. Full of tree-lined streets, its northern fringe features Camelsback Park, home to Summer Festivals and weekend family cookouts. Toward downtown, along Harrison Boulevard, stand some of the grand old estate homes that have survived the years extremely well.
---
Southeast Boise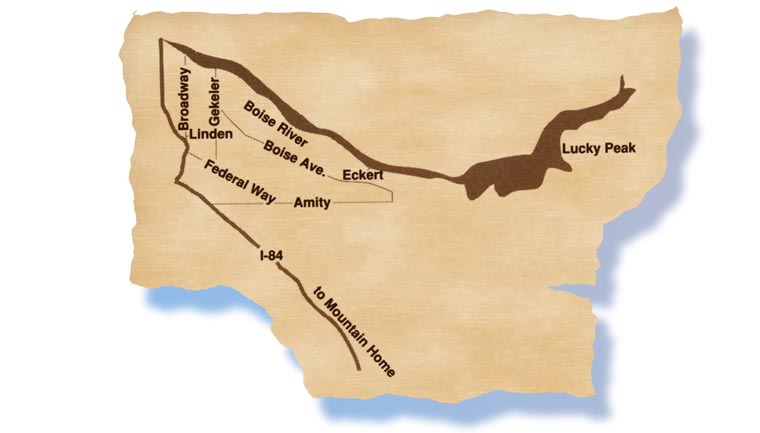 With the Boise River meandering through the valley, Boise's Southeast consists of family-oriented developments with newer homes. These communities enjoy close proximity to the Boise River and its wonderful greenbelt, and the area is home to well-known Idaho-based companies such as Micron, Albertson's, SuperValu, and URS Corporation, to name a few. Easy access to the I-84 freeway gets you to the BOI airport in a matter of minutes. As if you'd ever want to leave.
---
Southwest / Kuna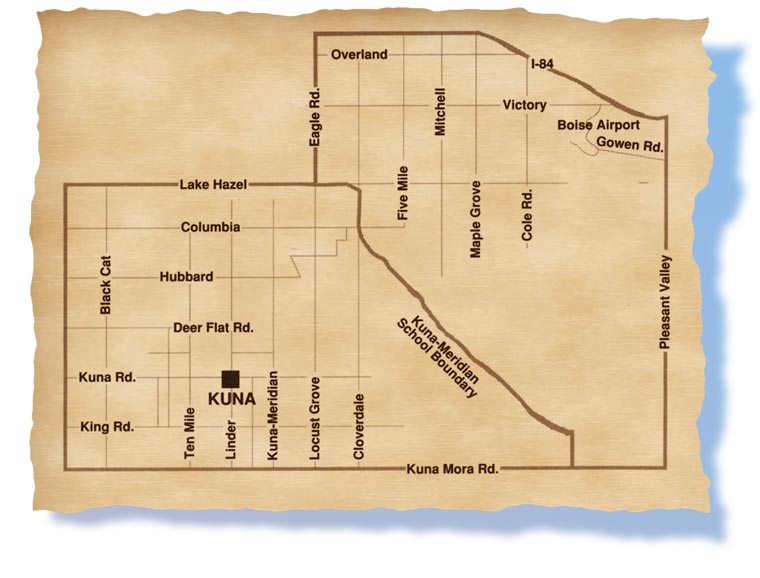 In this region of the county you'll find significantly larger lots than in the areas closer to downtown Boise. Many people here own horses and enjoy the feeling of being out in the country, even though they're still only a short drive to the City. Southwest Boise and Kuna offer easy access to the Canyon Counties, as well as I-84 to make commuting a breeze.
---
The Boise Bench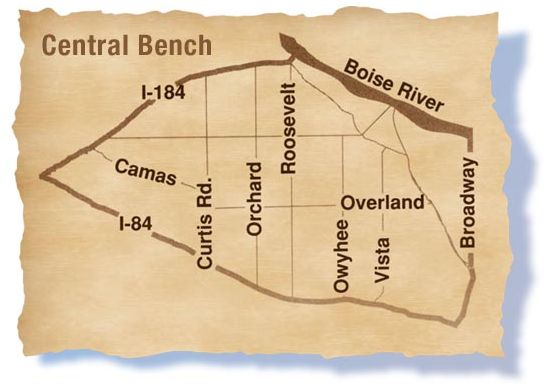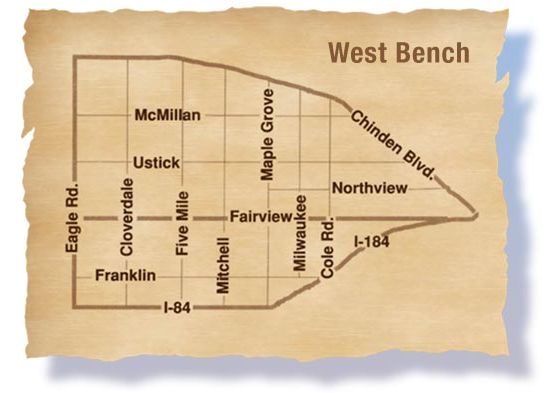 Called the "Bench" for its slight elevation above downtown, this area has fantastic panoramic views of the City and the Boise River, easy access to some of Boise's best recreational parks, as well as a nice range of residential living options: from older historic homes, to mid-century ranches, to brand-new townhouses. Plenty of restaurant and shopping choices make the Bench its own self-sustained little world, without the need to venture downtown.
---
East End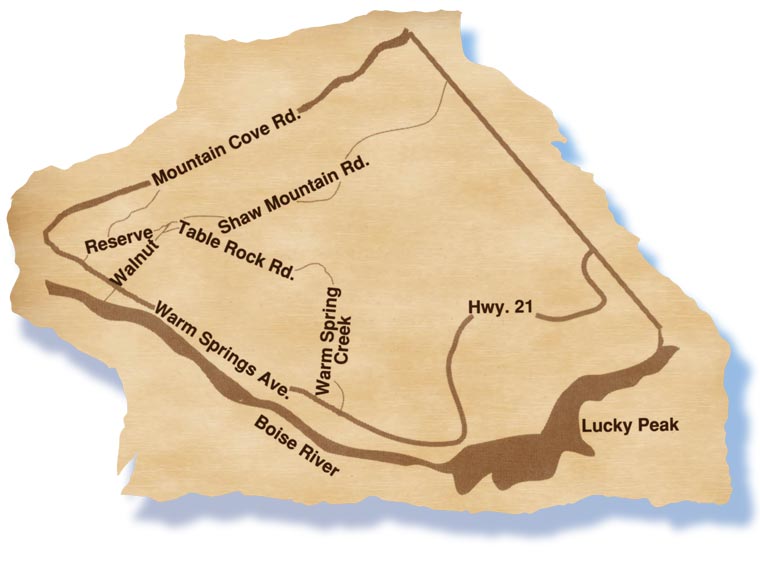 The East End extends north into the beautiful Boise foothills. Because of the varied natural terrain in this area, the East End offers everything from hilltop homes overlooking downtown to peaceful riverfront settings. There are many outdoor recreational opportunities, including a golf course, parks and sports fields, a swimming pool and of course, the Boise River Greenbelt.
---
Northwest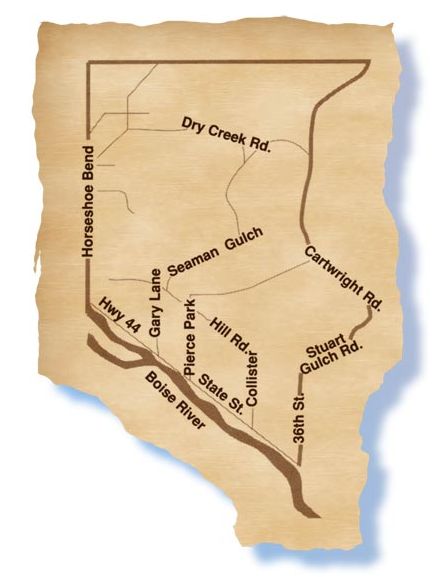 Similar to Southwest Boise, the Northwest is another area that offers larger properties. Farms and open land are common throughout this region, and its proximity to Highway 55 gives immediate access to those who wish to venture North for a day of whitewater rafting, or for a weekend getaway in beautiful McCall, Idaho. State Street heads you East, directly back into downtown Boise in under fifteen minutes.
---
Eagle and Star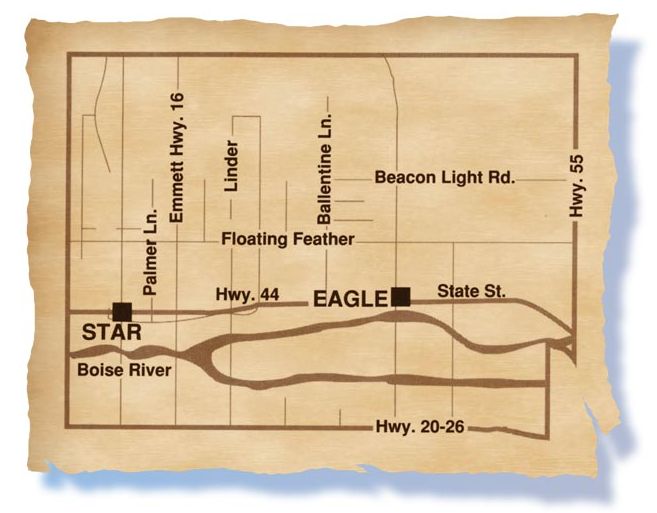 Eagle has firmly staked its claim within Ada County over the past 20 years. It was originally conceived as an area for brand-new family homes on generous lots, with plenty of square footage. From river settings to golf course communities, Eagle is an example of "rural meets luxury". Some of the county's highest home prices will be found here, and both Eagle and Star are currently among the fastest-growing regions of the County.
---
Meridian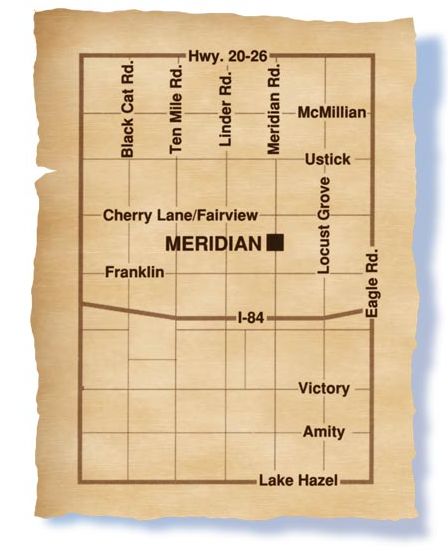 Aside from its tremendous recent growth and modernization, Meridian is a city that still retains much of its "Old West" flavor. You'll find everything from historic pre-1900 homes, to brand-new developments with all the bells and whistles. Although Meridian is only a short drive down the I-84 to Boise, housing is still noticeably more affordable here.